Bank Passbook is a book that is provided by the bank or financial institute when someone opens a bank account with them.
Bank passbook is provided in the welcome kit or banking kit in which they will also have their internet banking details and ATM card.
The most basic thing of banking that is the account number, IFSC code, etc. are printed on the first page of the bank passbook.
Passbook helps the account holder to get a brief statement of what all transactions have taken place in his or her bank account.
This book is provided to the customer or account holder at the home branch of the bank.
Picture or Image to Explain about Bank Passbook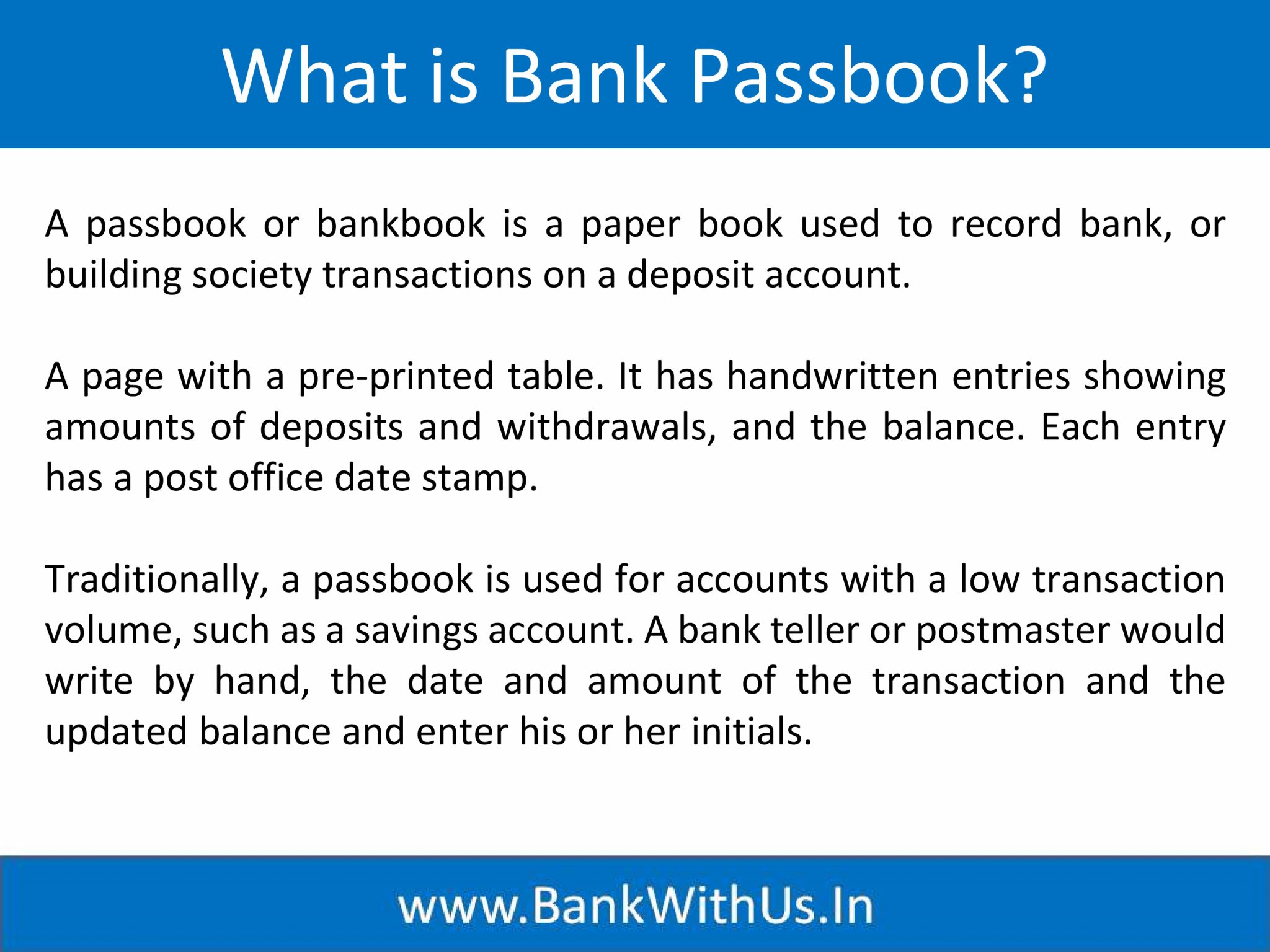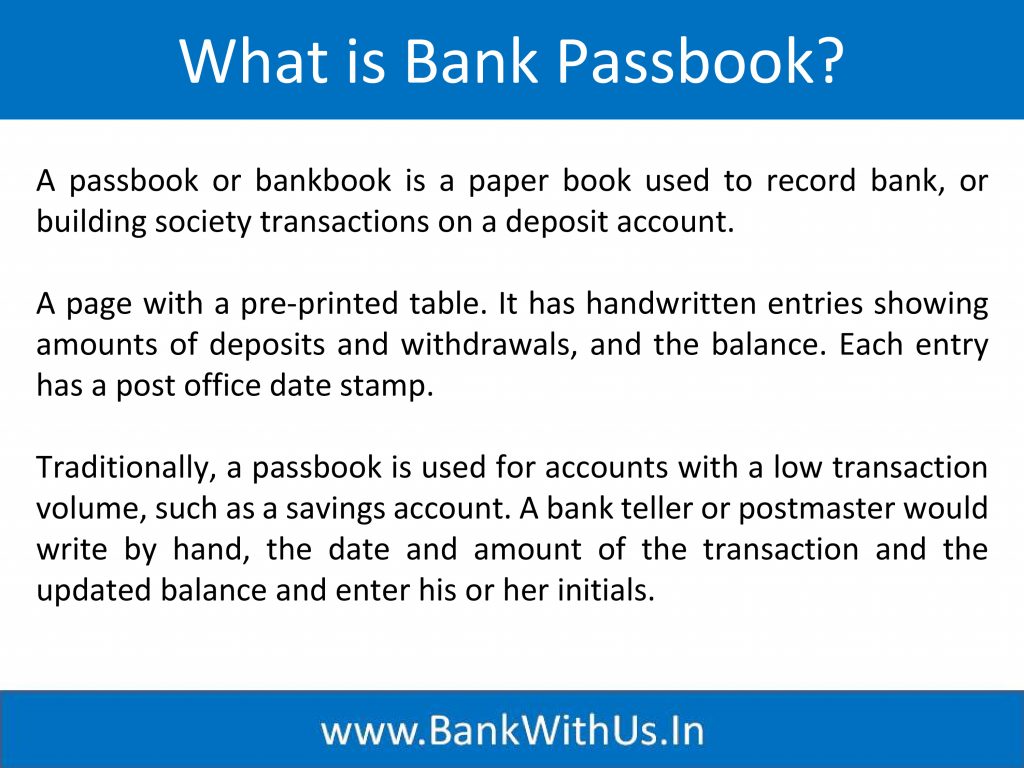 Video to Explain about Bank Passbook