When you get the ATM card from any of the banks which are operating in India they will provide you a confidential data i.e. 4 digit security code by using which you can access your account using the ATM Machine.
Normally when you open the bank account you will get the 4 digit ATM PIN number in the welcome kit.
But in few banks, you have to create your own ATM PIN number once you receive the card from them.
You should never share your ATM PIN Number with anyone in any situation.
If you share your ATM PIN Number they will misuse your card and hence the money which you have deposited in your bank account will be in danger.
Picture or Image to Explain about ATM PIN Number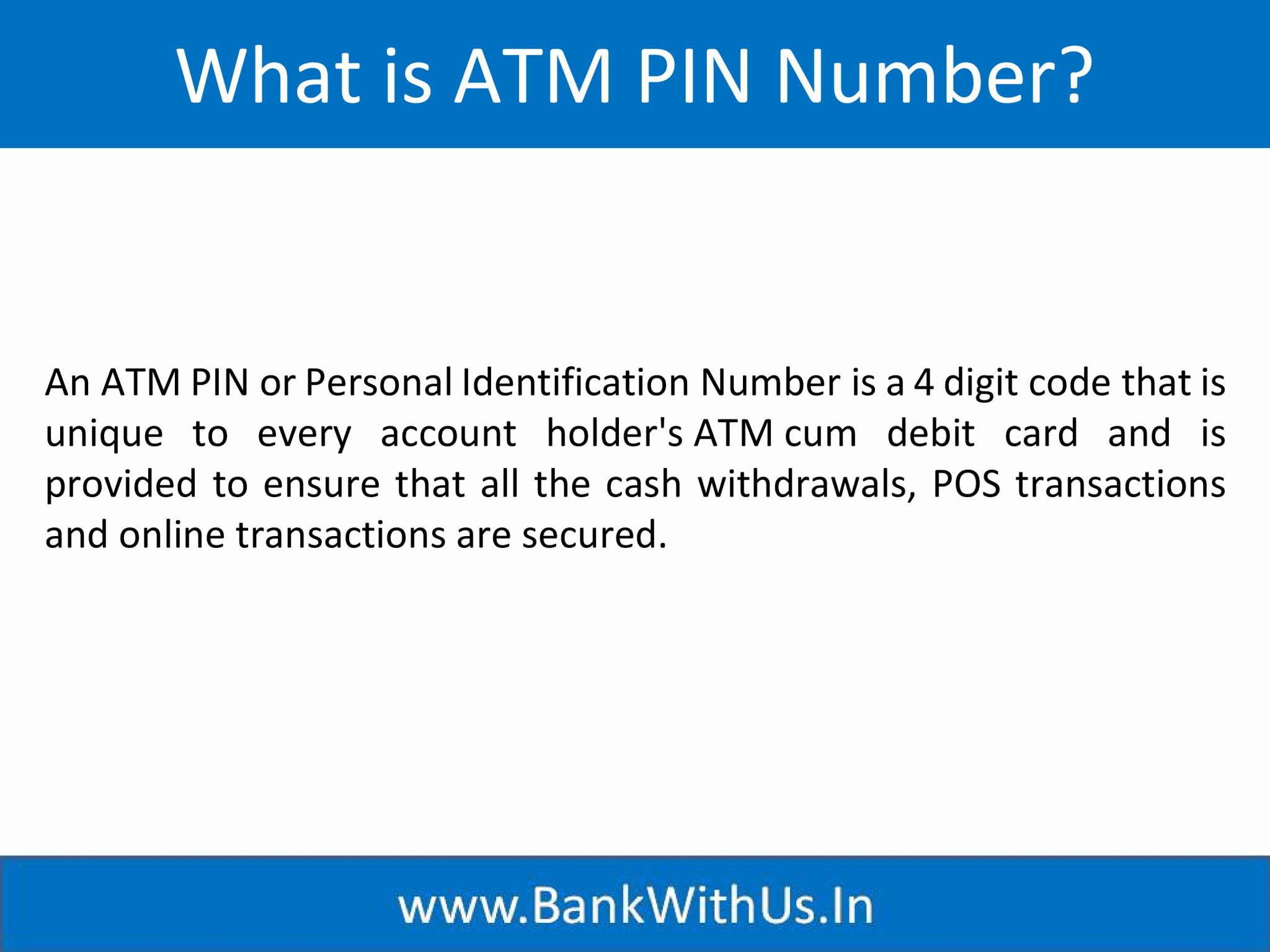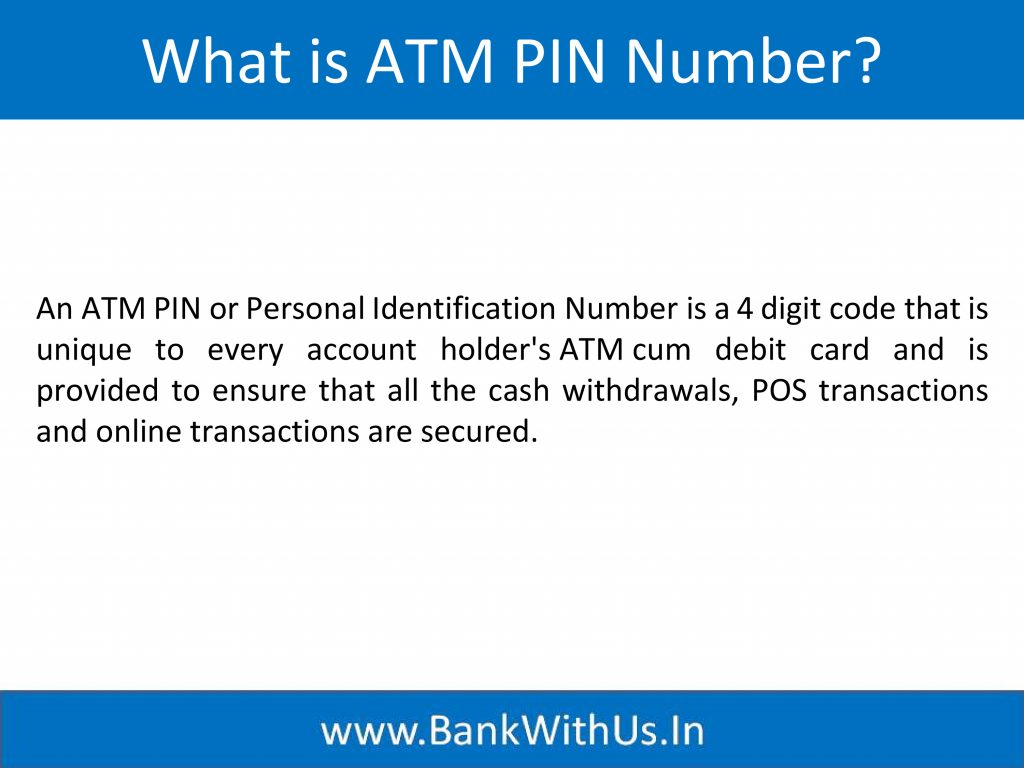 Video to Explain about ATM PIN Number
Infographics to Explain about ATM PIN Number