If you want to know the status of your cheque then you can do that online as well as offline at Union Bank of India. In this guide of mine, I will explain multiple methods that can be used by the account holders to check Union Bank of India Cheque Status.
When I say online I am talking about the methods in which you will require connection to the internet. And when I say offline I mean you can get your work done without having access to the internet. We will not be using the technologies like internet banking and mobile banking in such cases.
Methods to Check Union Bank of India Cheque Status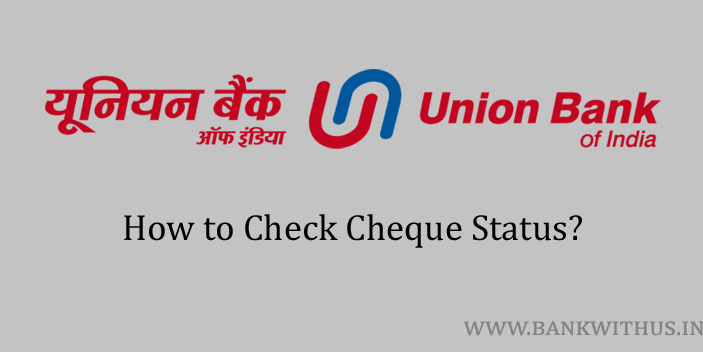 No matter if you are using an online method or an offline method. You should know the cheque number, so make sure you have it with you. In case you don't know the number then you can refer to your cheque book. So choose any method and follow the instructions.
By Sending SMS
Steps to Check Union Bank of India Cheque Status by Sending SMS:
Type an SMS as UCSR <space> Cheque Number.
And send this SMS to  09223008486 from your registered mobile number.
The bank's system will process your request.
You will get the status via SMS from the bank within a few minutes.
Using Mobile Banking App
Steps to Check Union Bank of India Cheque Status Using Mobile Banking App:
Download and Install the official mobile banking app of Union Bank of India.
Open the app after installation.
Enter your login details into the app.
Tap on "Service Requests".
Look for "Cheque Related Services".
Choose "Cheque Status" from the list of services.
Enter the cheque number.
Tap on the submit button.
Wait for a few moments and the status will be displayed on your screen.
Conclusion
These are just 2 methods of many methods. Other than this you can also go to your home branch, call the customer care, and use the internet banking portal. For more information I recommend you to call the customer care of the bank on 1800 22 2244. This is a toll-free number and the support executive of the bank will assist you.