Hey there hi and welcome to Bank With Us! I think you are searching for an article online in which you will find all the details and information on how you can open bank account in Canara Bank. If yes and you are searching online for such information then let me tell you that you have been landed on the right website here. Because in this article on Bank with us you will find the complete procedure which you need to follow to open bank account in Canara Bank. We will tell you everything you need to know about the account opening procedure in this bank.
Canara Bank which is one of the biggest and most trusted bank operating in India, many people hold account in Canara bank and also suggest their friends and family to open account with this bank, we hope you will have great experience with this bank after you complete the process of opening an account. While opening an account with any of the bank which is operating in India, they ask you to submit some documents and they are nothing but the address proof and Identity proof documents. So what we suggest you is to get the proof documents ready first of all.
The address proof documents which are accepted by the bank are listed below.
Aadhaar Card.
Indian Passport.
Voter Identity Card.
Ration Card.
Driving License.
Insurance Copy Slip.
Credit Card Statement.
Salary Slip.
Telephone Bank.
And the identity proof documents which are accepted by the bank are listed below.
Indian Passport.
Voter Identity Card.
Government Identity Card.
Defence Identity Card.
Pension Payment Orders.
Photo Identity Card Issued by Post Offices.
You will have to submit them one address proof document and one identity proof document, choose whichever you want from the lists above.
There is no need to submit original copy of documents to the bank, but they will ask you to provide the photocopies of your proof documents. So take an photocopy of both address proof and identity proof documents and make your signature on them, because without your signature on then they are not considered as valid proof documents by the bank.
Bank will ask you to give your two passport sized recent photographs, so keep them ready with you. Now follow the steps which are mentioned below.
I recommend you to read the procedure to register mobile number with Canara bank as well. Click on this link to read the process to register your mobile number with your Canara bank account.
How to Open Bank Account in Canara Bank?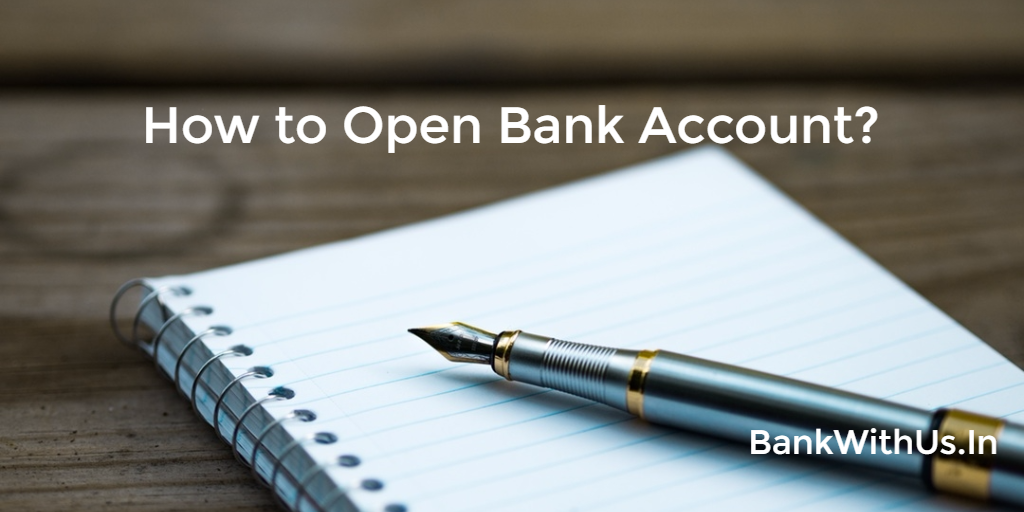 We have told you about the proof documents and the photographs which you have to submit to the bank to open your account with them, now let us checkout the further steps.
Getting the Account opening form.
The first step is you will have to collect the account opening form of the bank, you will get the form from any of the bank branch and also on their official website too. If you wish you can collect that from the nearest Canara Bank branch and if you don't want to visit the branch to get the form then just visit their official website and download the form there.
Filling the account opening form.
Once you have obtained the account opening form, just fill it with all the details which is asked to you in the form. Generally they ask you to fill in your name, your fathers name, your permanent address, date of birth and various other details.
Once you fill in all the details, double check it to avoid any kind of mistakes. If you did not find any kind of mistakes after checking it then make your signature in the space provided.
Visiting the bank branch.
Once you have successfully completed your task to fill in all the details asked in the form. Now its time to visit the bank branch along with your duly filled account opening form and photocopies of your address proof and identity proof documents.
Make sure you carry your original copy of the documents with you while visiting the branch, because bank officials will ask you to show your original copy for verification purpose.
Submitting the account opening form.
Once you have visited the branch of the bank where you would like to open your bank account, submit the form to them.
Deposit Minimum Account Opening Amount.
While opening account in any of the banks in India, they will ask you to deposit minimum amount into your account. The bank officials will tell you the amount of money which you need to deposit into your bank. Take the pay-in slip or deposit form and deposit the amount.
Collecting Bank Passbook and Debit Card.
After submitting your account opening form along with your proof documents and depositing minimum amount into your newly opened bank account you are all set now. Collect your bank passbook and debit card from the bank officials.
Bottom Line.
So this was how you can open account in Canara Bank, we hope you are clear with all the information and steps mentioned in this article. If you are facing any kind of issues then you can leave your comment below.