If you want to know cheque status in Jammu and Kashmir Bank, then the bank allows you to do it. This guide will help you out with the steps you need to follow to check the status. But you will need to have the cheque number with you.
Methods to Know Cheque Status in Jammu and Kashmir Bank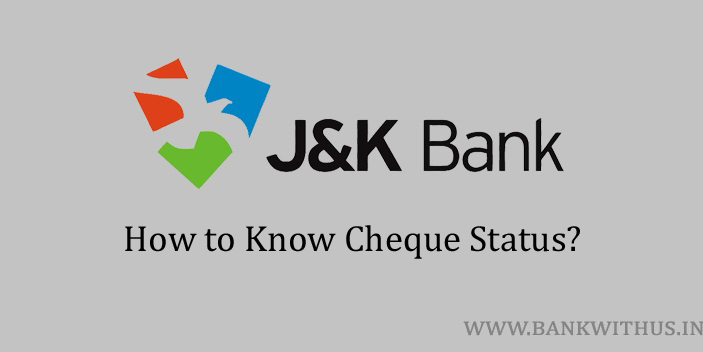 You can know or check the status by following two methods. The first one is an online method and the second one is an offline method. I have explained both the methods below, you can choose anyone and follow the instructions.
Using Mobile Banking
Steps to Know Cheque Status in Jammu and Kashmir Bank using Mobile Banking App:
Download and Install the official mobile banking app of the J&K Bank.
Android users can install it from the Google PlayStore.
iOS users can install the app from the iTunes Store.
Open the app after a successful installation.
Tap on Requests from the welcome screen or the dashboard of the app.
Select "Cheque Status Enquiry" from the list of services.
Enter the cheque number.
Tap on the submit button to know the status of the cheque.
By Visiting Home Branch
Steps to Know Cheque Status in Jammu and Kashmir Bank by Visiting Home Branch:
Visit your Jammu and Kashmir Bank home branch.
Carry your bank passbook or any of the identity proof documents with you. (Aadhaar Card or PAN Card)
Go to the help desk.
Tell the bank officials that you want to check the status of your cheque.
Provide the cheque number to the bank officials.
You can refer to the cheque book to know the cheque number.
Show your identity proof document or your passbook to the bank official.
The bank official will check the status of the cheque in a few moments.
The same will be communicated to you by the bank official.
Conclusion
These are the two methods that can be followed by the account holders to check the status of the cheque. In case you have any kind of doubts in your mind or need more information. Then you can call the customer care of the bank on 1800 1800 234. This is a toll-free number and you will be able to speak with the customer care executive of the bank.