The Yes Bank is one of the leading private banks that are operating in India. Recently the bank was in trouble. But now they are back again. There are so many times of the savings bank accounts offered by the bank. Every type of account has its own features and benefits to the account holders.
But due to the monthly average balance, people at the initial stage don't go with the high-end type of accounts. Later if they want to upgrade the bank account type they hold. Then it is possible. Yes Bank allows their account holders to upgrade the account they are using.
This guide will help you out with the steps you need to follow to upgrade the account type in Yes Bank. The procedure is very simple, but the thing is you can not do this online using internet banking or mobile banking. You the owner of the account have to visit the branch of the bank to make this change. (offline method)
Steps to Change or Upgrade Account Type in Yes Bank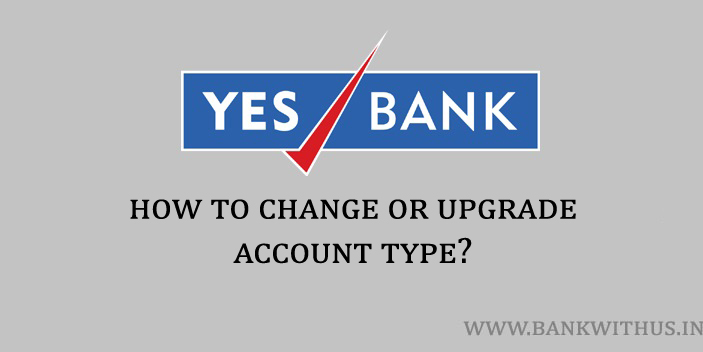 As I have already mentioned that you can not change or upgrade your account you have online. You have to give a visit to the branch of the bank. I recommend you to visit the home branch where you had opened your bank account. But in case you are out of the city you can visit any other branch of the bank.
Steps to Upgrade Account Type in Yes Bank:
Visit any of the branches of the Yes Bank which is near to your location.
Make sure you carry a proper identity proof document with you.
Talk to the bank officials and tell them that you want to upgrade the account type you use.
Write an application letter addressing to your branch manager or the relationship manager.
Mention the subject as "Upgrade of the Account Type".
Mention the type of account to which you wish to upgrade.
Read the application letter written by you to check if there are any mistakes.
If there are no mistakes in the letter then sign it.
Finally submit the application letter and the process of upgrading your account will begin.
For more details, you can call the customer care of the Yes Bank on 1800 1200 and talk to the customer care executive. Even if you want to degrade the account type you have to follow the same process. Just the subject of the application letter changes.
Conclusion
This is how you can degrade or upgrade the account type in Yes Bank. The thing you have to keep in mind, and that is when you upgrade, the charges you need to pay will also change. So you need to ask your relationship manager regarding the same or refer to the schedule of charges on the official website of the bank.