The banking sector of India is regulated by many norms and laws. There is a norm of RBI which says that if a bank account is not used for a period of more than 24 months. Then this will be considered as inactive. And such inactive bank accounts are termed as the dormant account.
In simple words, I can explain this as if you have not performed any transaction in your bank account in the last 24 months. Then your bank account will be inactive. If you want your account back then you can do that too. There is a way by which you can reactivate your bank account.
If you are a Yes Bank account holder who wants to reactivate the account. Then this guide will explain to you the steps that you need to follow. The process is simple but a lengthy one. You can not reactivate the account online. The account holder personally has to visit the branch of the bank.
Steps to Reactivate Yes Bank Dormant Account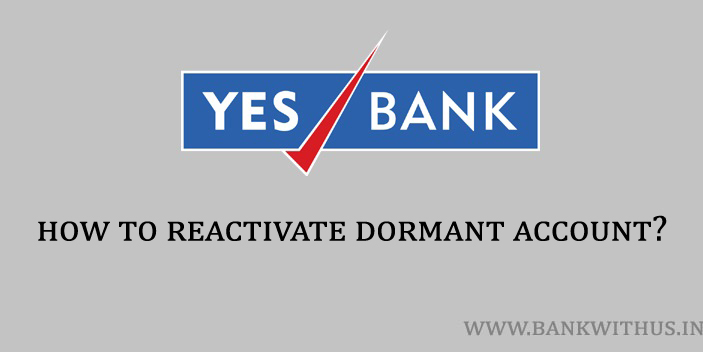 The complete instructions for you to activate the dormant account in Yes Bank are given below.
Steps to Reactivate Yes Bank Dormant Account:
Write an application letter addressing to your branch manager.
Mention the subject of the letter as "Reactivation of Dormant Account".
Visit any branch of the Yes Bank with proper KYC documents with you.
Speak with the bank officials and tell that that you want to reactivate your dormant account.
Collect a Re-KYC application form.
Fill the Re-KYC form with all the required details.
Make your signature both on the application letter and the Re-KYC form.
Attach the application letter and the Re-KYC form together.
And submit them to the bank officials.
The KYC documents you will be carrying with you to the bank should be the original copies. If the bank officials ask you for the photocopies of the same you should provide them.
Conclusion
These are the steps you need to follow to reactivate dormant account in Yes Bank. If you have any questions in your mind then give a call the bank customer care of the Yes Bank at 1800 1200. Your call will be connected to one of their customer care executive who will be happy to help you out with your account reactivation.