You can use your GPF Annual Account Statement to check how much funds have been accumulated in your account. If you are from Manipur and want to download the statement then I will guide you to do it. The website of the Principal Accountant General, (A&E) Manipur allows you to get the statement online.
You should have some details of your GPF account and you can get or download GPF Statement in Manipur online. There is no need to visit any of the offices related to the general provident fund. The general provident fund is not related to the people who are working for private companies.
This guide will help those people who are working in a government job in the state of Manipur. GPF is designed for the people who are serving the state government. This fund is available for the government employees working in almost all the states of India.
Who Maintains GPF in Manipur?
The general provident fund of all the government employees in the state of Manipur is maintained by Principal Accountant General, (A&E) Manipur. The only way to download the GPF Statement in Manipur is by using the official government website.
No other website on the internet other than the official website can allow to you download the GPF annual statement. So you should make sure that you never share your GPF account details with anyone. I strongly recommend you not to enter your account details on any third-party websites online.
Here what I mean by the term third-party is the websites that are not owned and operated by the Principal Accountant General, (A&E) Manipur. If in case you enter or share your details with the third-party websites your information can be missed.
Requirements to Download GPF Statement
You should have the below mentioned details with you to download or get GPF account statement online in Manipur.
Series Name.
GPF Account Number.
And PIN number.
How to Download or Get GPF Account Statement in Manipur?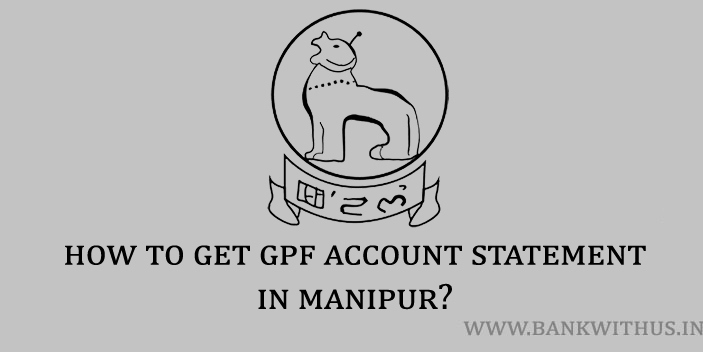 The instructions that you have to follow are mentioned below.
Steps to Download GPF Account Statement in Manipur:
Visit the official website of  Principal Accountant General, Manipur (https://agmpr.cag.gov.in/gpfonline/frmgetEmployee_details.aspx)

Click on Subscriber Login.
Select your series name from the drop-down menu.

Enter your GPF bank account number.
Solve the captcha and click on the submit button.
You will be now able to download the GPF statement online.
Conclusion
You will be able to download the GPF Account Statement online by following the instructions provided above. While you are using the internet portal you should keep a few things in mind. Like your PIN is very confidential. For better security of your GPF account, you should change the PIN regularly.