If we have an account we will check the balance remaining in that particular account. No matter if it is a bank account or a GPF account. If you are from Kerala and want to Get GPF Account Statement in Kerala. Then you have landed on the right website.
Today I will be explaining to you step by step on how you can get your GPF account statement. Every state has this fund for the people who are working for the government. You should not get confused between employee provident fund (EPF) and the general provident fund.
These two are different from each other. EPF is for those people who are working as employees for private companies across India. And when it comes to GPF this is a fund designed for the people working for the state government.
The process of getting your GPF account statement in Kerala is very simple. But before we proceed to the further part of this guide. I would like to tell you one thing. That is you should not share your GPF account details with anyone. And you should never enter your details on the third-party websites.
The balance that has been accumulated in your Kerala GPF account can be checked only on the official website of the Government. The official website about which I am talking is of Principal Accountant General, (A&E) Kerala. Other than this website you can not download the account statement using any other website on the internet.
Who Maintains GPF in Kerala?
The GPF accounts of all the employees in Kerala are maintained by Principal Account General, (A&E) Kerala. Your balance details are available with only them.
And that is the reason why I told you that you should never share your details or enter on any third party website. Even the website which you are reading currently is not an official website. This guide here is just for educational purpose in which I am explaining to you the steps which you need to follow.
Requirements to Get GPF Account Statement
You should know certain details about your account to download the account statement using the official website of Principal Accountant (A&E) Kerala. I have mentioned them below.
Department Code.
GPF Account Number.
And PIN Number.
How to Download GPF Account Statement in Kerala Online?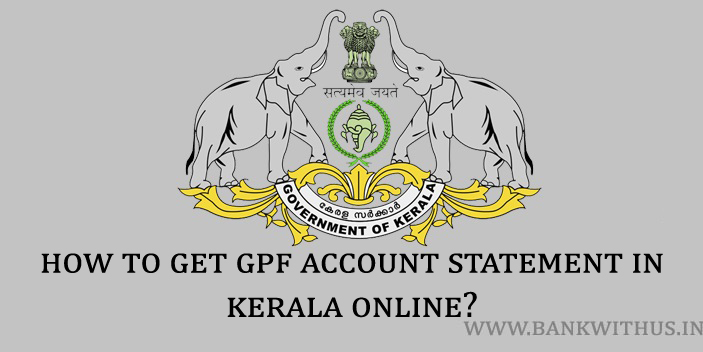 So now quickly collect the department code, account number, and your PIN number. The instructions that you need to follow are mentioned below.
Steps to Get or Download GPF Account Statement in Kerala:
Visit the official website of  Principal Accountant General, Kerala. (http://pagkerfts.cag.gov.in/login.php?&task=GPF)

Select your Department Code from the drop-down menu.
Enter your GPF account number.
Enter your PIN number.
Solve the captcha and click on the submit button.
You can now view your balance and download the statement of your GPF account.
Conclusion
These are the steps that you need to follow to download the GPF Account statement in Kerala. I hope this guide of mine has helped you today. And make sure you don't share your details with anyone and also don't enter your details on any third party websites.