Get Duplicate LIC Bond: Most of us have one or more insurance policy by our name. And we should have it too, the people who don't have a policy by their name should think to get one. When we buy or purchase a policy we get an LIC bond which is proof that we have purchased the policy. But if your damage that bond of lose that somewhere then what can you do? You can get a duplicate LIC Bond. But there are few rules and regulations which you have to follow to get the duplicate bond.
If you are looking for a guide online which will help you to get duplicate LIC bond. Then you have been landed on the right page here. Because in this article of mine, I will tell you the procedure to get duplicate LIC Bond. The process is quite simple but you have to make few things ready which are mentioned below.
How to Get Duplicate LIC Bond?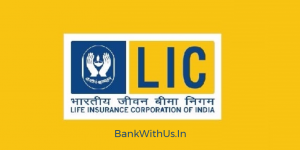 So now let us get started with this guide and check out how you can get duplicate LIC Bond. The procedure which you have to get it.
You have to take a printout of Form Number 3762 on Rs. 100 non-judiciary stamp paper get the same notarized from any notary agent.
After getting the stamp paper make your signature on all the papers.
Now you have to visit your home branch along with your stamp paper and ID proof.
One passport sized photograph of the insured person and policy number is also required.
Submit it to the home branch and they will issue duplicate one to you within 2-3 working days.
This is how you can get duplicate LIC Bond. I hope you are clear with all the steps which are mentioned in this guide. If you have any kind of doubts in your mind then you can comment below.
Make sure you get the non-judiciary stamp paper notarized from a certified notary agent. I recommend you to verify the information mentioned here with your policy advisor before you use it in any way.