Generate MMID of HDFC Bank: Banking is one of those tasks which we can't skip in our day to day life. We come across banking services so often because we have adopted it into our modern lifestyle. From mobile recharge to money transfer we depend on banks and banking services. We have got many modern banking services these days like internet banking, mobile banking, and ATM cards etc. which have made our life so simpler, even if we want to transfer funds from our bank account we have to use internet banking or mobile banking and we are good to go.
MMID is an acronym for mobile money identifier it is a 7 digits number which is used while doing funds transfers by using the IMPS transfer. In this article of mine, I will be telling you the complete procedure which you need to follow to generate MMID of HDFC Bank account. However, you can get MMID for your HDFC bank account very easily. All you have to do is send an SMS from your registered mobile number and you will get it.
How to Generate MMID of HDFC Bank by SMS?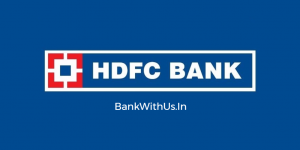 So now let us get started with this guide and learn to generate MMID of HDFC Bank by SMS. But you have to make one thing sure and that is you have to send the SMS from your registered mobile number only. If you send it from any number which is not registered then you will not get your MMID.
Type the SMS in the pattern which is mentioned below.
Type MMID
And send it to 5676712.
You will receive your HDFC Bank MMID within few movements.
This is how you can generate MMID of HDFC Bank by SMS. I hope you are clear with all the steps mentioned in this guide. If you are facing any kind of difficulties then you can comment below.