Yes Bank is one of the leading banks that are operating in India. There are so many banks in India. But still, all the banks have enough customer base that is required to run their operations. This is because of the population and the need for banking among the people of India.
Each and every bank wants more people to open the bank account and deposit money into their account. And someone starts a banking relationship with the bank. The banks try literally very hard to keep the customer happy and satisfied. But the retention rate may not be 100%.
The banks may leave some of their customers or the account holders unsatisfied. In that case, the customers have an option to close the bank account they have. This might not be the only reason why someone might be planning to close the account.
Even the case maybe they have multiple unused bank accounts. The solution to this is to close the unused bank accounts. This guide will help you out to close the Yes Bank account. The procedure you need to follow to close the Yes Bank account is simple. But there are a few things you should keep in mind.
Steps to Close Yes Bank Account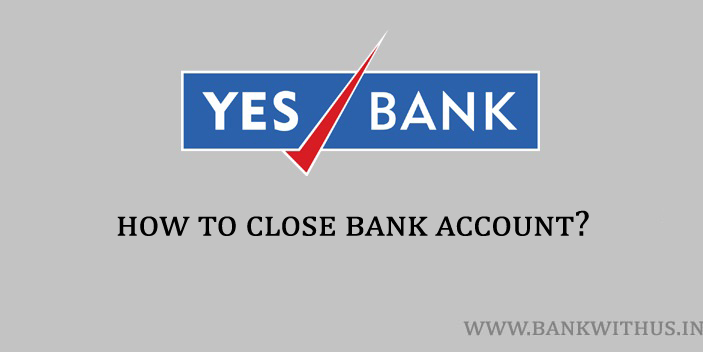 Whenever the matter is to close the bank account. The first question my readers ask me is, can I close the account online?
If this is the question in your mind as well then let me answer it for you.
No, you can not close the Yes Bank account online. You have to personally visit the branch of the bank to get it closed. I recommend you visit your home branch where you had opened your bank account.
Steps to Close Yes Bank Account:
Clear the negative balance or dues in you have any in your Yes Bank account.
Cancel the standing instructions in your have set up any in your bank account.
Download the Yes Bank account closing application form from the official website of the bank.
Fill your branch name and the date on which you are filling the application form.
Mention your bank account number and the name of the account holder.
Mention your debit card(s) number and tick the appropriate option in the form.
Check if all the details are correct and sign the application form.
Take any of your identity proof documents with you and visit the branch of the bank.
Submit the duly filled and signed account closing form to the bank officials at your home branch.
Conclusion
During your visit to the bank, it is mandatory that you carry any identity proof document. You can carry your PAN Card or Aadhaar Card. Bring your bank account balance to zero on the day you are closing your account. If there are any dues you have to clear them before closing the bank account.