The Yes Bank is one of the leading private banks in India. They have a huge portfolio of products for the large base of customers in India. I assume you are one of their account holders. As you are reading this guide of mine today here on Bank With Us. In this guide, I will tell you the procedure to change address in Yes Bank account.
Changing of the mailing address is not a tough task. Provided you have proper proof of your new address. You should keep this thing in your mind. That the bank will not update the address in your bank account unless you provide them a proper proof of your new address.
Even after submitting the proof of the new address to the bank, it will not be changed instantly. The bank will verify the address by checking the authenticity of the address proof document you have submitted. Once the bank finds everything is fine your address will be changed withing 7 working days.
Steps to Update or Change Address in Yes Bank Account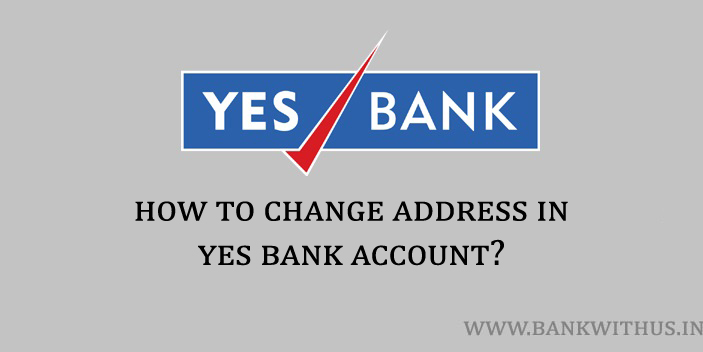 The address of the account holder is a very crucial part of the KYC. And when you are willing to change such data you have to visit the branch of the bank. I recommend you to visit your home branch where you had opened the bank account. Further instructions are given below.
Steps to Change Address in Yes Bank Account:
Visit your home branch of Yes Bank.
Carry proper address proof document with you.
Tell the bank officials that you want to update the address in your account.
You will get a change of details form at the branch.
Fill the Change of Details form with your account details.
Mention your new address and the proof document you are giving to the bank.
Attach a photocopy of your new address proof document with the Change of Address application form.
Check all the entered details and sign the application form.
Submit the form to the bank and your address will be updated in the account after verification.
Conclusion
This is how you can update address in your Yes Bank Account. If you are facing any difficulties then contact the customer care of the bank on 1800 1200. And make sure that you don't share your bank account details like the username, password, ATM PIN, and OTP with anyone. Such data should not be shared with anyone.