Internet banking is an amazing thing with the help of which we can do a lot of things. Right from checking our balance, paying bills to transfer money can be done using internet banking. But if you want to transfer money from your Yes Bank account to another bank online. Then it is highly recommended to add the beneficiary account before you transfer the money.
When you add the account with the correct details the money you transfer reaches the right person. The process of adding the account is not hard, all you need to have with you is access to your internet banking account. Which is referred to as Netbanking in Yes Bank. Along with that you also need to have the details of the beneficiary account like the beneficiary name, account number, and IFSC Code.
Steps to Add Beneficiary in Yes Bank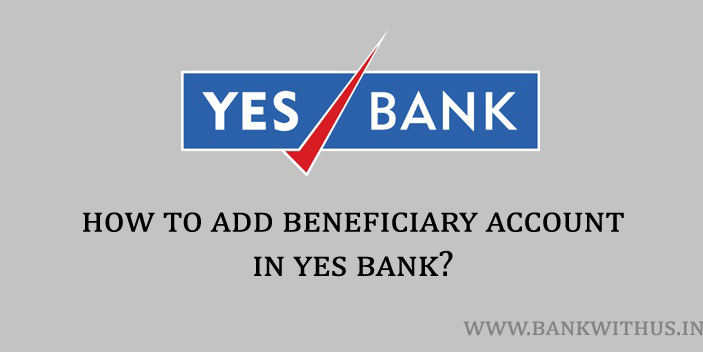 Steps to Add Beneficiary Account in Yes Bank Online:
Open the official website of the Yes Bank.
Click on the Login button and you will be taken to the Netbanking login page.
Solve the captcha and click on the login button.
Once you have logged in into your account, go to the Beneficiary Library.
In the Library, click on Add.
Select the type of beneficiary you want to add. (Yes Bank Account or Other Bank Account)
Enter the account holders name and account number in you are adding a Yes Bank account as the beneficiary.
If the beneficiary has an account in other banks than Yes Bank then you have to enter the IFSC Code.
Once you have entered all the details of the account correctly follow the on-screen instructions.
Conclusion
This is how you can add a beneficiary account in Yes Bank internet banking. While adding you have to make sure perfectly that you have entered the correct details. As per the rules of RBI, the banks are not responsible for typo errors while processing the payments. Only the bank account number and the IFSC code is used and not the account holder's name.