This article will tell you some of the very lesser know facts about the Punjab National Bank. These facts also include the amazing history of this public sector bank.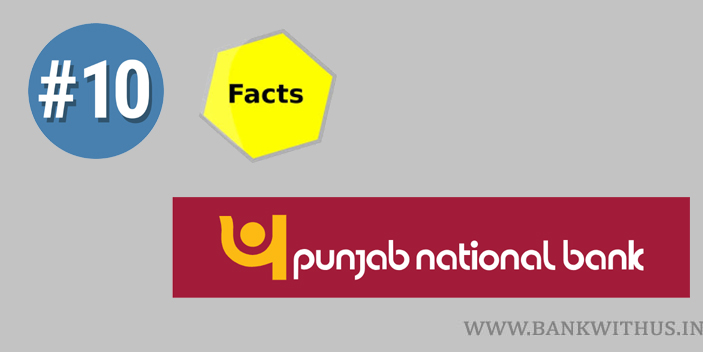 1. PNB Was Founded in Year 1894
The Punjab National Bank was founded in the year 1894. To be precise the date of establishment was 12 April 1894.
2. Several Leaders of the Swadeshi Movement Were the Founders of the Bank
The founding board or the founders of the bank were from different parts of India. But all of them had the same vision and that was to establish a truly national swadeshi bank.
The founders of the bank who were leaders of the Swadeshi Movement were,
Sardar Dyal Singh Majithia
Lala Harkishen Lal
Lala Lalchand
Kali Prosanna Roy
E. C. Jessawala
Prabhu Dayal
Bakshi Jaishi Ram
And Lala Dholan Dass.
The main founders of PNB were Sardar Dyal Singh Majithia and Lala Lajpat Rai.
3. Lala Lajpat Rai was the First Person to Open an Account with the Bank
As per the resources available on the internet. Lala Lajpat Rai was the first person to open an account with the bank.
4. Mahatma Gandhi, Jawahar Lal Nehru, and Lal Bahadur Shastri had Accounts with PNB
Father of our nation Mahatma Gandhi Ji and other great leaders of that time held an account with the Punjab National Bank.
5. Jalianwala Bagh Committee held an Account with the Bank
The committee that managed the Jalianwala Bagh which is a historic garden also held an account with the bank.
6. No British Capital was Used in Founding the Bank
The complete investment was made by Indians with Indian money. There is no British capital that was used. This was because the founders of the bank were the leaders of the Swadeshi movement. It was almost impossible that they would have taken any capital or investment from the Britishers.
7. The Bank was Nationalised in Year 1969
In the year 1969, the total number of banks that were nationalised by the Government of India is 14. This number includes Punjab National Bank.
8. The Current Headquarters of the Bank is in New Delhi
The current headquarters of PNB is located in Dwarka, New Delhi. The complete address is Plot No. 4, Sector 10, Dwarka, New Delhi 110.
9. Punjab National Bank has More than 11,000 Branches
The total number of branches of locations where PNB operates is more than 11,000. This number includes domestic and international locations.
10. The Bank has More than 1,00,000 Employees
As per the Wikipedia page of the Punjab National Bank, there are more than 1,00,000 employees who are working for the bank.
List of Acquisitions and Mergers with PNB
| | |
| --- | --- |
| Acquisition Date | Name of the Bank |
| 1951 | Bharat Bank Limited |
| 1961 | Universal Bank of India |
| 1962 | Indo-Commercial Bank |
| 1986 | Hindustan Commercial Bank |
| 1993 | New Bank of India |
| 2003 | Nedungadi Bank |
| 2020 | Oriental Bank of Commerce |
| 2020 | United Bank of India |