If you have changed the place where you live. Then you should update the same in your bank account. This will help you to ensure that you keep receiving physical communication from your bank. The banks use your address to send you things like your new debit card, credit card, cheque book, etc. In this guide, I will tell you how you can update or change address in Union Bank of India account.
The process is simple but the process is not online. What I mean to say is you can not change your address in the bank account online. (using internet banking or mobile banking app) You will have to visit your home branch personally and submit a written request to the bank. The way how you have to write the letter and to whom it should address is explained below.
But before you even start the process there is a requirement that you need to fulfill. And that is your new address proof document. The bank allows the account holders to change the address. But only when they provide valid proof documents for the new address. So first of all you have to make arrangements for your valid address proof documents. And then start the process.
The Process to Change Address in Union Bank of India Account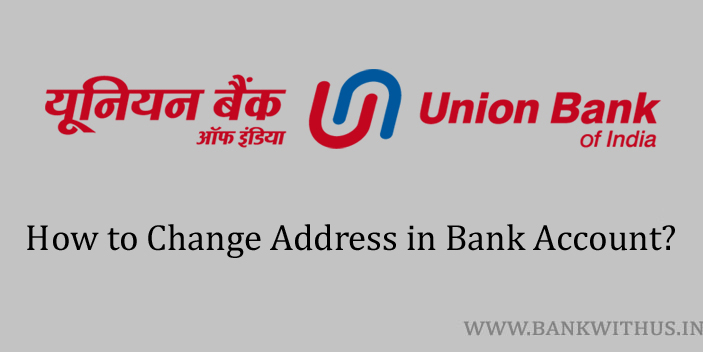 The bank will not ask you to submit the original copy of your address proof document. You just need to submit a self-attested photocopy of the document. But you will have to carry the original copy with you when you visit the branch. That is because the bank officials will ask you to show the document for the purpose of verification.
Steps to Change Address in Union Bank of India Account:
Take a sheet of paper.
Start writing an application letter.
The letter should address the branch manager of your Union Bank of India's home branch.
The subject of the letter should be "Change of Address in Bank Account".
In the body section, explain that you have changed the place where you live. And you want to update the same in your bank account.
Further mention your name, account number, and your new address.
Get a clear photocopy of your document and make your signature on it.
Attach your photocopy with your application letter.
Visit your home branch and submit it to the bank officials.
Conclusion
Once you submit your application letter the bank will verify your document. If the bank finds everything correct. Then your address will be changed in the account. And in case if there is an issue, the bank will let you know about it. For more information, you can call customer care of Union Bank of India on 1800 22 2244. (toll-free)