Axis Bank which is one of the biggest banks in the private banking sector has many customers. I am one of them who have a bank account with this bank. Most of the people are happy with banking services offered by this bank.
So far I have not come across any complaints about the bank. Expect the minimum account balance issue, Axis Bank goes mad when you don't maintain the account balance. You can read more about the minimum account balance in my consolidated account charges article.
In this guide of mine, I will tell you how you can link Aadhaar with Axis Bank account. These days we are using the Aadhaar card for many purposes in India.
Right from linking the Aadhaar card to our PAN Card we are been told by the government to link it. And now we have to link the same to the bank account as well.
This is not the case only with the Axis Bank but even the other banks have told their customers to link Aadhaar card with bank accounts.
How to Link Aadhaar With Axis Bank Account?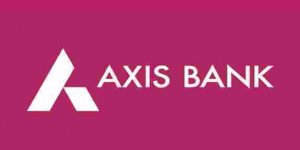 Ok, so now let us get started with this guide and check out how you can link Aadhaar card with Axis Bank account. I will tell you the simplest method to link it with the bank account.
And the simplest method about which I am talking is with the help of ATM machine. The steps which you need to follow are mentioned below.
Visit any Axis Bank ATM machine which is near to your location.
Insert your Axis Bank debit card into the machine.
Enter your ATM PIN number into the machine.
Select Link Aadhaar Card Number from the options on the screen.
Now select the bank account.
Click on the update button.
Enter your Aadhaar card number and re-enter the same.
And finally, your Aadhaar card number on the screen and you are done.
This is how you can link aadhaar card with Axis Bank account. I hope you are clear with all the steps which are mentioned in this guide. If you have any kind of doubts then you can comment down below.