Unlock Canara Bank User ID: Canara Bank is one of the oldest and major public sector bank that is operating in India. This bank was founded in the year 1906 in Mangalore, India. Later on, this bank was nationalized in the 1960's. According to a survey which was conducted on 31st March 2016, this bank has more than 6500+ branches across India. And also a huge network of more than 1000+ ATM Machines across our country. Being one of the oldest running banks in our nation they offer all the banking services to the people who own bank account with them.
Once you are the account holder of Canara Bank then you can take advantage of the services like internet banking, mobile banking and much more. You don't have to pay anything to the bank to get these services activated for your account. Internet banking is one of the technologies which is helping us to build a digital India. Where most of the transactions can be done digitally. These days even our government is encouraging the people to use digital services to make and receive the payment. But if you want to use internet banking then you have to login to your account.
And to do so you will need to have your Canara Bank user ID. If you don't have your user ID then you can follow the link given here to read how you can get your user ID. But what if your User ID is blocked? Don't worry I will help you to unlock Canara Bank User ID. If you are looking for such a guide online, then let me tell you that you have been landed on the right website here.
How to Unlock Canara Bank User ID?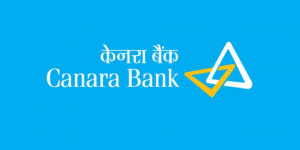 So now let us get started with this guide and check out how you can unlock Canara Bank User ID. The process is very simple and you can unlock your User ID online.
But you should have access to your bank account details. And do keep one thing in your mind and that is you should never share your account details with anyone.
The first thing you have to do is open the official website of Canara Bank.
If you follow the above-mentioned link then you will be directly taken to the User ID unlocking page.
Enter your User ID in the first field.
Enter your Date of Birth.
Enter your PAN card or Passport Number.
And finally, enter your 13 digits account number.
After you enter all the above-mentioned details on the official website click on Unlock User.
This is how you can unlock Canara Bank User ID. If you have any kind of doubts then you can leave your comment below. I will make sure you will get a reply to your comment as soon as possible.
If you still face any difficulties while unlocking your Canara Bank User ID. Then you can easily unlock it by visiting your home branch.
Canara Bank's User Rating
Summary
This rating is of Canara Bank, including that of our readers who are account holders of Canara Bank.