Get User ID in Canara Bank: Canara Bank being one of the oldest banks which is being operated in India. This bank was founded in the year 1906 in Mangalore, Karnataka. They provide all the banking features to their account holder. Once you open the bank account in this bank you are eligible to use all the banking features and services that are offered by the bank. And Canara Bank offers everything right from ATM card services to Demat trading account. These days out Indian Government is also encouraging people to use digital banking. The thing which we people most is internet banking.
With the help of internet banking we do many things like funds transfer, get account statements, cheque book and much more. But if you want to use all these banking features then you have to activate internet banking first of all. This guide on Bank With Us is related to the Canara Bank internet banking only.
If you are looking for a guide which will help you to get user id for your Canara Bank account online. Then let me tell you that you have been landed on the right website here. Because in this article of mine, I will tell you the complete procedure which you need to follow to get user id in Canara Bank.
How to Get User ID in Canara Bank?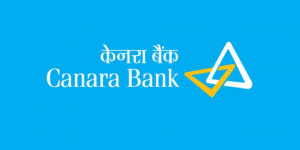 So now let us get started with this guide and check out the procedure to get user id in Canara Bank. The process is online and you will need a stable internet connection to follow this guide.
The steps which you need to follow are mentioned below.
Open the net banking portal of the bank and head towards the get user id page.
You can follow this link to open the page.
Enter your customer id and registered mobile number and click on Submit.
You will get your Canara Bank user id.
These are the four steps which you need to follow to get user id in Canara Bank. If you have any kind of doubts in your mind then you can comment below.
Canara Bank's User Rating
Summary
This rating is of Canara Bank, including that of our readers who are account holders of Canara Bank.