ATM card or the debit card has made our life very simple. We don't have to visit the branch of the bank to perform most of the tasks.
I am talking about withdrawing money from the bank account. When we open the bank account in any of the banks. After opening the next thing we do is deposit money.
But it does not mean that we will keep the money in the bank account always. We use the money from our bank account often.
With the help of ATM card, we can withdraw the money from our bank account at any hour of the day. No matter what is the time all you have to do is find the nearest ATM center and you are good to go.
We can not only withdraw the money but we can even use it to make cashless transactions at POS machines and e-commerce websites.
Is it very helpful right? Yes, it is but it is dangerous to lose the ATM Card somewhere. Because if it goes into wrong hands then the money you have in your bank account will be in danger.
So if you have lost your ATM card somewhere then you should block the card right away!
You should not make any kind of delay. In this guide of mine, I will tell you the complete procedure which you need to follow to block Federal Bank ATM Card if you have lost it somewhere.
Steps to Block Federal Bank ATM Card: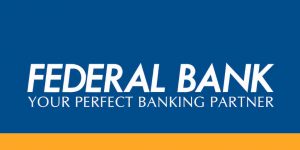 So now let us get started with this guide and check out the steps which you need to follow to block Federal Bank ATM card.
Call the customer care of Federal Bank at their toll-free number: 1800 – 425 – 1199.
Get yourself connected to talk with the customer care executive.
Tell them that you have lost your Federal Bank ATM Card and want to block it.
They will ask you few details about you and your account.
Tell them and they will block your card and it can't be used by anyone further.
If you don't have the time to call the customer care of the Federal Bank to block the ATM card then there is an alternative way to do it too.
Thinking what?
It is by sending an SMS from your registered mobile number. What I mean by the term registered mobile number is that number which is linked up or registered with your Federal Bank account.
Type the message in this pattern BLOCK<space>Last Four Digits of Debit Card and send it to 5676762    OR   919895088888.
So this is how you can block Federal Bank ATM Card. If you have any kind of doubts or questions in your mind then you can comment down below.